The best there is at:
Structuring growth companies to access capital. With 32 years experience in the financial industry, Gerard is an expert in structuring companies for financing by employing governance, financial and risk managment and strategy. As Founder of Jaguar Capital, Gerard helps companies succeed by managing, not by inputs, but through outputs. Living a sense of responsiblity to give back to today's youth has earned him the Queen's Golden Jubilee Medal.
---
How Gerard became the best there is: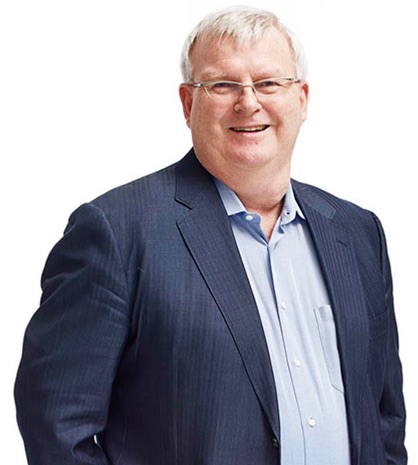 Gerard has two passions, entrepreneurialism and youth. Both of these have manifested in his career as a Financial Professional, Executive, Management Consultant and Board Member.
His first experience as an entrepreneur came in his youth while selling and delivering newspapers, and believe it or not, selling rides on a new bike. Also in his youth and university days Gerard was exposed to the military where he learned the importance of teams and mission centric leadership. At 15 he was thrusted into leadership positions with the cadets and by 19 was responsible for over 100 other youth. It was in this environment he learned the importance of relying on your team to accomplish strategic goals and ensuring human resources are engaged and self actualized.
At an early stage in Gerard's career he understood a business' most critical decisions had to be strategically driven and focused on the company's mission and vision. Simply "strategy is useless without vision or passion". Pursuing a financial services and risk management career he became a "Trusted Advisor" and "Visible Expert" to the CEO's and CFO's of the companies he advised. By 30 Gerard was managing Scotia Capital's Foreign Exchange and Money Market business for Atlantic Canada and led this business to the #1 office in the country based on profitability and client acquisition.
Gerard carried forward the learning and attributes from the financial industry to advising growth stage companies and board of directors on strategic direction, governance and risk management policies. He came to believe that organizations function better when its leaders manage by outputs and not inputs, "When the executive manage by outputs, the evaluation of goals become peformance based."
Today Gerard targets capital intensive, growth stage companies that require strong strategic direction, governance, financial risk management and advanced financial counsel. His success with this work has been built on him having attained a strong academic education, his insatiable desire to learn and the personal reward he feels in the achievements of other entrepreneurs.
Gerard is a Fellow of the Institute of Canadian Bankers and was awarded their gold Medal for Academic Excellence. He is a certified director and member of the Institute of Corporate Directors and a graduate of the University of Toronto Directors Education Program. Gerard has held volunteer leadership roles with the Financial Markets Association and the Treasury Management Association of Canada. As an experienced investor and member of the Angel Investment Networks he understands the process of investment.
His personal standard has always been about Trust and Integrity. "I hold my client relationships in the hightest regard." Gerard has often said to clients "If I can't add value for your company, I would fire me."
He believes in the responsility to give back to today's youth as our leaders of tomorrow. To this end Gerard is a Director of the Developing Scholars and a Director of the Army Cadet League of Canada. He is also the Founding Partner of The Duke of Edinburgh Awards Charter for Business. This and other work with youth has resulted in Gerard being awarded the Queen's Golden Jubilee Medal.